LIXIL Core Earnings Up in Q2 FYE2024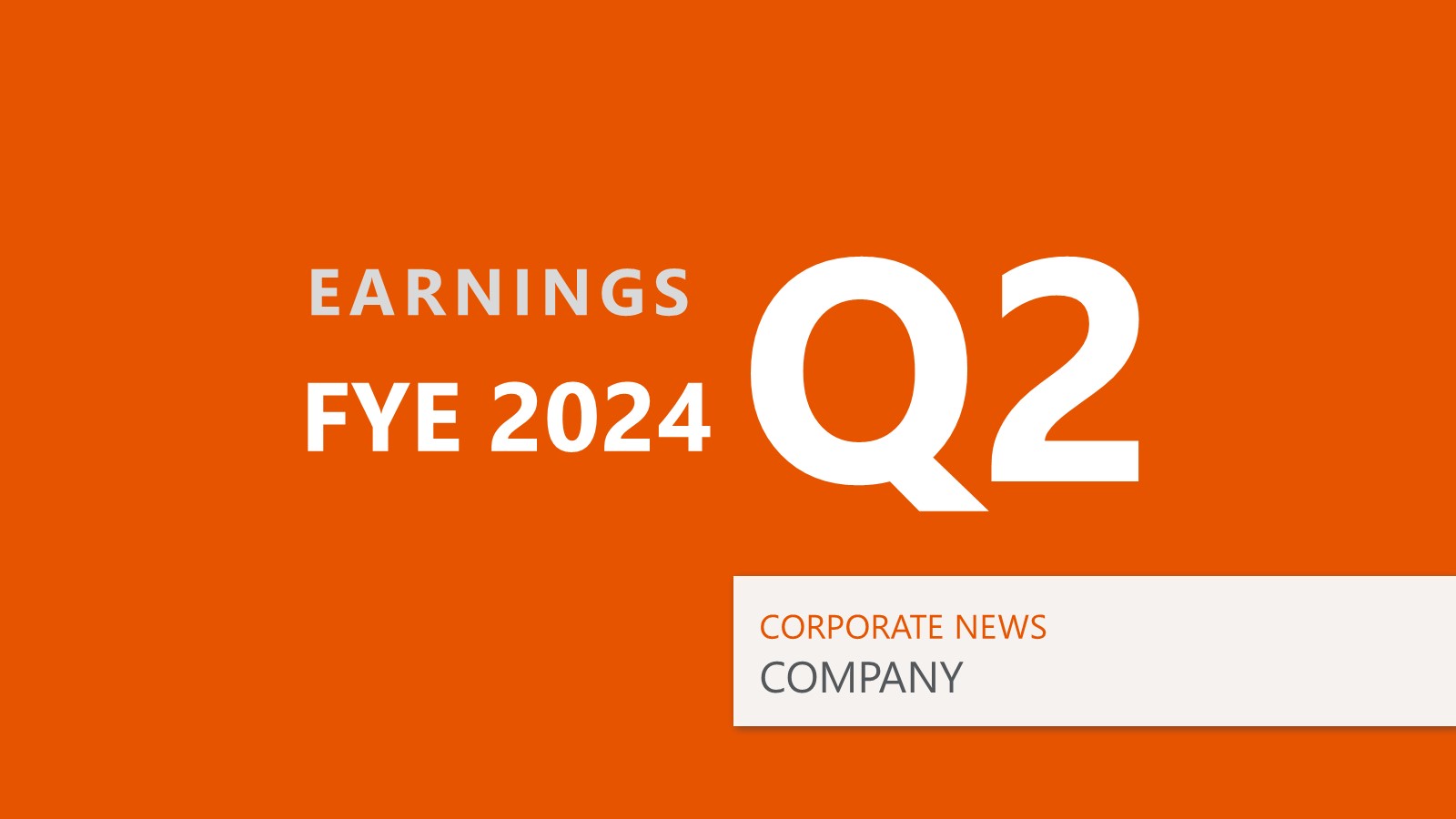 - Revenue flat while core earnings up year-on-year as price optimization initiatives contribute to higher gross profit margin
- Recovery of profitability impacted by higher fixed costs from decreased sales and production. Structural reforms focused on improving international business ongoing
Tokyo – LIXIL Corporation ("LIXIL", TSE Code: 5938), maker of pioneering water and housing products, today announced its three and six-month results for the second quarter period of the fiscal year ending March 31, 2024.
CEO Comment:
"We continued to face a challenging macroeconomic environment in the second quarter, impacted by the slow recovery of international markets, especially Europe, due to rising interest rates and inflation. Despite this, core earnings increased year-on-year.
In Japan, price optimization initiatives and demand for high-performance windows in the renovation sector steadily increased profitability, and we expect this will continue. In our international business, the external business environment remains uncertain, mainly in Europe. We are promoting structural reforms to strengthen resiliency and expect to see the initial effects of these efforts from the fourth quarter onward.
We remain focused on the strategic priorities outlined in the LIXIL Playbook. This includes implementing measures to raise market share in Japan with the normalization of the competitive environment. We are also expanding our range of environmentally friendly products, such as PremiAL R100, a 100% recycled aluminum building material. Through these advanced technologies and products, we strive to contribute to a decarbonized society and the realization of a circular economy. "
- Kinya Seto, CEO, LIXIL
Financial Highlights (6-month period):
Revenue
Revenue remained generally flat at ¥732.2 billion. In Japan, revenue grew 1% year-on-year to ¥488.6 billion as demand for renovation, particularly high-performance windows and other high insulation solutions, offset the continuing decline in demand for new housing. In the international business, revenue declined by 4% to ¥248.3 billion primarily due to weakened demand, especially in Europe. Excluding the impact of FOREX rates, revenue declined by 11%.
Core Earnings
Core earnings increased year-on-year by 43.6% to ¥8.8 billion. While the weak yen impacted procurement costs in the Japan business and personnel costs for the international business, LIXIL's price optimization initiative and the stabilization of raw material and component procurement costs positively impacted core earnings margin by 0.4 pp to 1.2%.
Net profit attributable to owners of the parent
Net profit decreased by 86.8% year-on-year to ¥0.5 billion, reflecting the absence of last year's gain on the transfer of land and other assets, and an increase in finance costs.
Year-End Dividend Forecast
LIXIL has maintained its forecast for the annual dividend at ¥90 per share. The interim dividend of ¥45 has been resolved.
Performance by Business Segment and Region (6-month period):
Revenue from LIXIL Water Technology (LWT) in Japan decreased by 0.7% year-on-year to ¥200.3 billion. However, robust sales of renovation-related products, optimized pricing and reduction in fixed costs were unable to offset the impact of declining demand for new housing. Therefore, core earnings declined by 24.6% to ¥8.2 billion, while core earnings margin decreased by 1.3pp to 4.1%.
LWT's international business recorded revenue of ¥235.8 billion, a 3.5% decrease year-on-year. Demand remained weak in Europe, previously a highly profitable market, due to an uncertain economic environment and rising interest rates. On a local currency basis, revenue decreased in all regions: Americas, EMEA, APAC, and Greater China. Core earnings decreased by ¥10.7 billion to -¥0.8 billion.
Revenue from LIXIL Housing Technology (LHT) increased by 2.6% year-on-year to ¥300.9 billion. In addition to the impact of optimized pricing, sales of residential window sashes increased by 18.7% from the same period last fiscal year, supported by government subsidies for high-performance windows. Driven by strong demand for products to improve insulation, renovation-related sales also increased by 19%. Core earnings increased by 211.1% to ¥18.6 billion, while core earnings margin increased by 4.1pp to 6.2%. The profitability of LHT's international business further improved due to revisions to its strategy.
*Please see disclosures here.
Related articles