LIXIL Selected for CDP's Water Security A List for Second Consecutive Year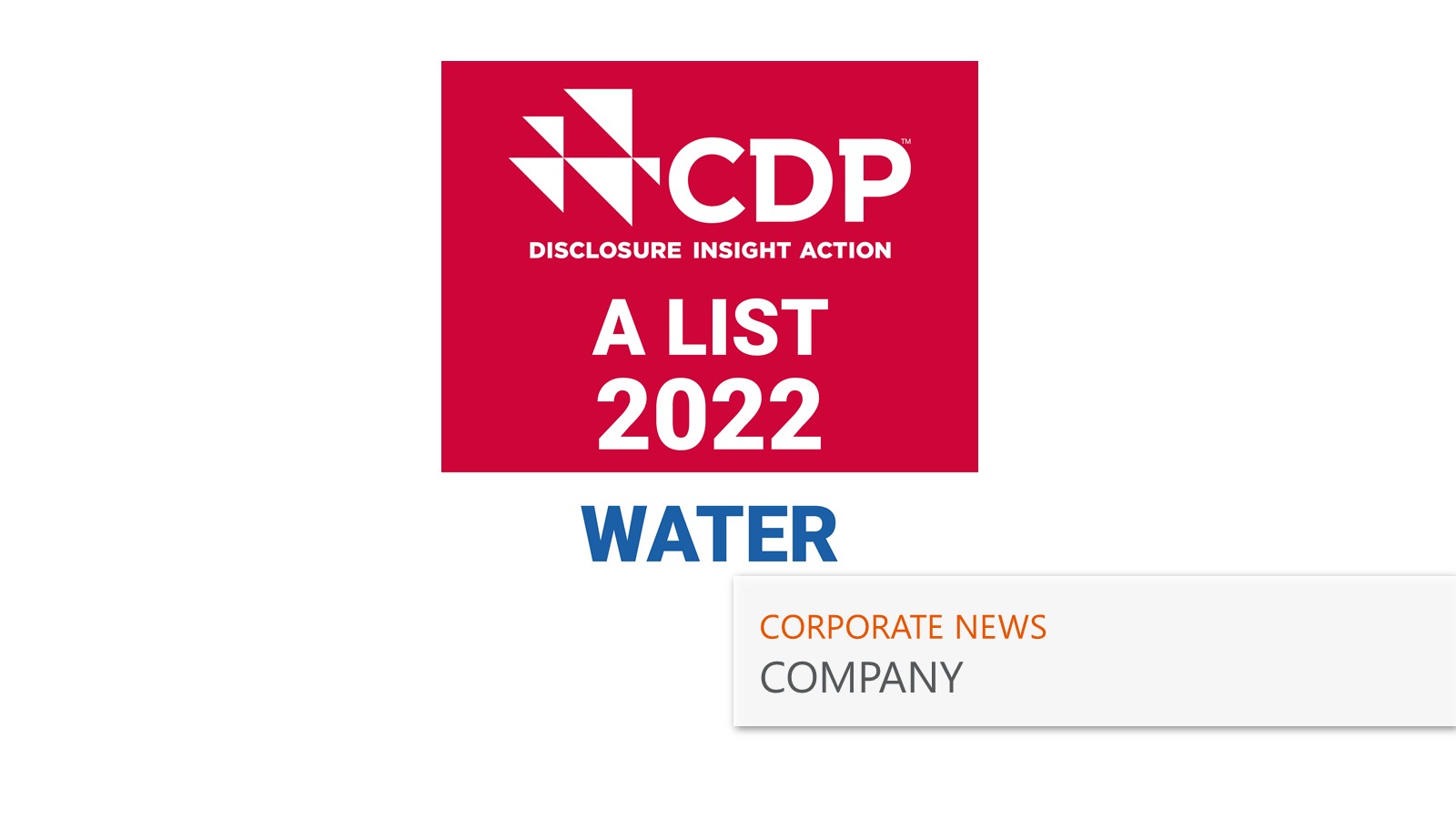 Top rating for the third time recognizes LIXIL's commitment to creating a positive impact on water sustainability
Tokyo – LIXIL Corporation ("LIXIL", TSE Code: 5938), maker of pioneering water and housing products, has earned a place in the Water Security A List 2022 published by CDP1, a global non-profit organization running the world's leading environmental disclosure platform.
CDP, in cooperation with institutional investors, annually collects and evaluates data from major global corporations on business risks and opportunities related to climate change, water resources, and forest conservation. This includes conducting surveys to evaluate each company's water conservation measures within its business activities, products and services, and to address the global water crisis. This year, LIXIL was selected as one of the 103 companies worldwide included on the Water Security A List, 35 of which are Japanese companies.

Uchu Mukai, Leader of Technology and Innovation and Chair of LIXIL's Environmental Strategy Committee explained "We are honored that LIXIL has been recognized for its commitment to the sustainable use and management of water. As a global maker of water and housing products, we are working to mitigate the water crisis across the world by leveraging our expertise to assess risks and opportunities. Sustainable water use and management must continue to be an intrinsic part of LIXIL's business strategy. We are confident that we can deliver positive impact by offering products and solutions, as we strive to achieve LIXIL's purpose to make better homes a reality for everyone, everywhere."

LIXIL established its Environmental Vision 2050 to help the world achieve "Zero Carbon and Circular Living." As a leading company in water-related products, it has designated "Water Sustainability" as one of its focus areas within its Environmental Vision. This includes addressing water conservation, water circulation, and water purification technologies.


Products and solutions for water sustainability
LIXIL helps consumers save water and energy through the use of water purification technologies, and products and services that reduce water consumption, such as water-saving toilets, showers, touchless faucets and smart water controllers. Its GROHE brand, for example, recently announced its new recycling shower solution concept and is proceeding with development to bring the product to the market.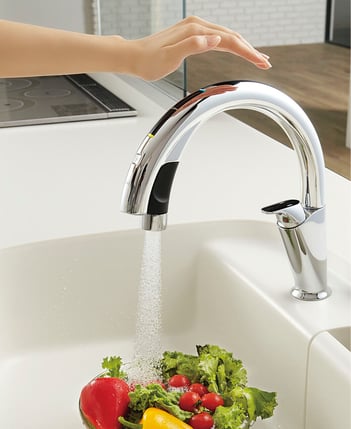 Navish Hands-Free faucet (with Eco Sensor) (INAX)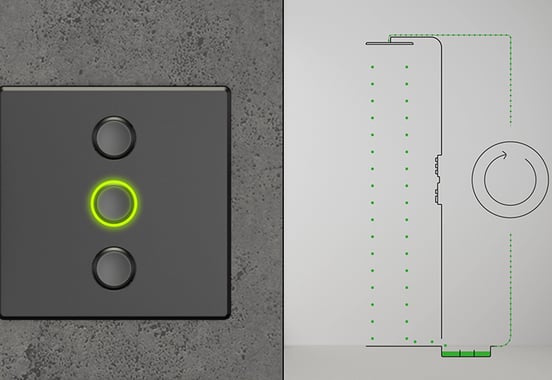 Recycling shower solution concept (GROHE)
Regular environmental assessment and mitigation of the water risks in water stressed areas
LIXIL conducts assessments to introduce appropriate measures to address water scarcity issues at all its production sites to promote efficient water resource use through reuse. Water saving programs and targets are set for sites in areas determined as water stressed, which include the installation of water recycling and wastewater management systems to mitigate water risks.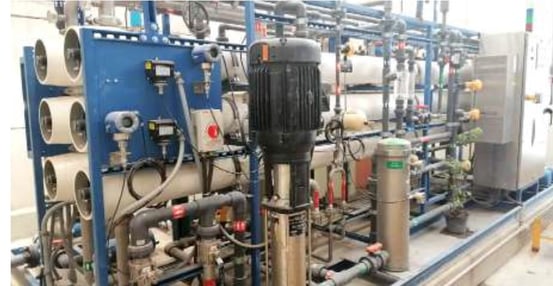 LIXIL's Tlaxcala plant (Mexico) installed a water recycling system that treats approximately 50,000 cubic meters per year.The wastewater generated by manufacturing processes such as product cleaning and leak detection is treated using a reverse osmosis (RO) membrane filtration system.
Ensure access to and availability of safe sanitation and hygiene
LIXIL is committed to improving the livelihoods of 100 million people with its sanitation and hygiene solutions. Spearheaded by its SATO brand, which offers affordable toilet and handwashing solutions designed to meet the needs of underserved consumers in developing economies.
LIXIL also works with partners to devise solutions that cater to the diverse needs of local communities around the world. Teaming up with locals, universities, public and development agencies, LIXIL is raising public awareness of and participating in a pilot program to improve sanitation in Lowndes County, Alabama, US, US, where 80% of homes are not connected to the public sewage system.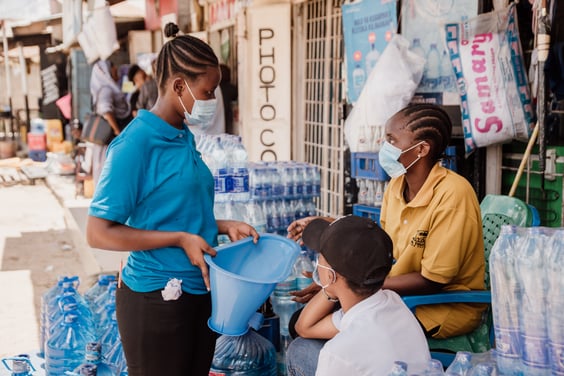 SATO brand provides toilets and handwashing solutions for underserved consumers around the world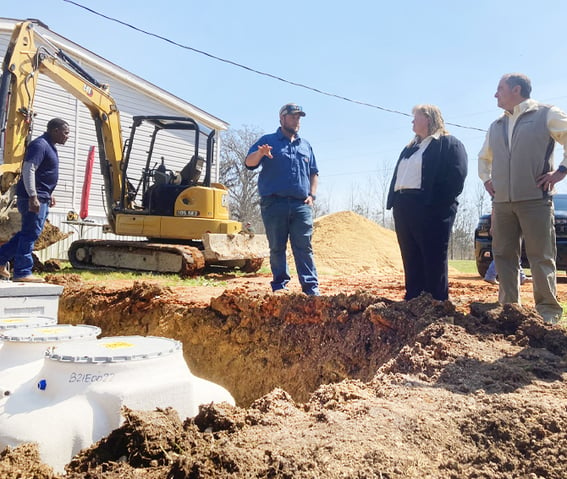 LIXIL working with public and private partners to improve the lives of the people of Lowndes County
CDP's Water Security A List:
https://www.cdp.net/en/companies/companies-scores

Other External Evaluations & Awards
https://www.lixil.com/en/about/evaluation.html
For details on LIXIL's policies and measures for sustainability, see:
https://www.lixil.com/en/sustainability/


Notes
1. CDP is a global non-profit that runs the world's environmental disclosure system for companies, cities, states and regions. Founded in 2000 and working with more than 680 financial institutions with over $130 trillion in assets, CDP pioneered using capital markets and corporate procurement to motivate companies to disclose their environmental impacts, and to reduce greenhouse gas emissions, safeguard water resources and protect forests. Website: https://www.cdp.net/
2. Reverse osmosis (RO) is a type of filtration film. The membrane allows water to pass through, while impeding impurities such as ions and salts.
Related articles